Product Description
Waterproof zipper strap for Outdoor Jacket
Waterproof zipper sealing tapes is used for the surface decoration of nylon, polyester, blended, pure cotton, leather and other apparel fabrics, or heat-pressed for waterproofing at the seam. It is widely used in diving suits, sportswear, waterproof shoes and other products.

Waterproof zipper tape can be used in various clothing, such as various high-end waterproof and breathable functional sportswear, diving suits, waterproof shoes, waterproof caps, etc.

Zipper Sealing Tapes are suitable for clothing, bags and tents. The zippers used for bags and tents usually require waterproof zippers sealing tapes. A good zipper sealing tape is required to be smooth and not easily damaged.Our waterproof zipper sealing tapes fully meet this condition.

Advantages
Eco-friendly and non-taxic

strong adhesive and washable
Parameter
Model No:ML-222A
Color:Black,Transparent,Colored(xustomized color)
Thickness:0.1MM/0.12MM/0.15MM
Width;10mm-1260mm(regular width;20mm,25mm,30mm,35mm,40mm)
Washing:Good(40℃)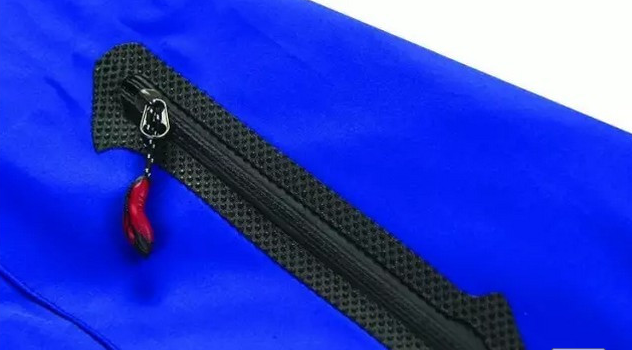 NEW POWER INDUSTRIAL Co., Ltd
New Power Industrial Ltd. is Hong Kong Based Enterprise Founded in 1986. Factory was established in mainland China in Year 1991,now named JIANGMEN M.F.B.S.Machinery Ltd and JIANGMEN M.F.B.S.Adhesive Technology Limited. We are Lead Supplier of Heat Sealable Tapes (Seam Sealing Tapes) / Hot Melt Adhesive Films / Seamless Laminating Materials, which are exclusively used in various industries such as garments, shoes, bags and etc. Our products have different series and specifications for your different needs.
Company Name: NEW POWER INDUSTRIAL Co., Ltd
Product/Service: 3- Ply Seam Tapes , PTFE Seam Tapes , Adhesive Films , Lycra Fabric , Non-woven Seam Sealing Tape , Reinforced Decorative Tape
Factory Location: No. 3 Fuye Street, Jiangmen City, Guangdong Province, China
Contact Person: Ms. Lynn Hu
Tel: 86-0750-3808989